Child Sleep Dentistry Palo Alto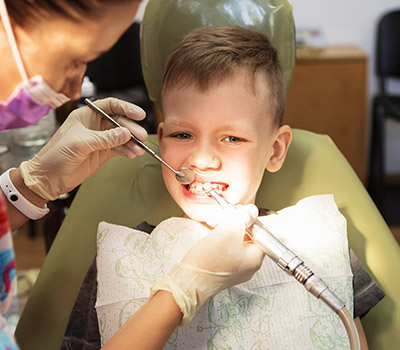 There are a variety of indications for sleep dentistry or sedation including age, quantity of dental work and behavioral management. Sedation helps them to relax, cope, and feel happier about treatment.
What types of sedation are offered?
Most pediatric dentists have several sedation options available, and each one comes with its own particular benefits. Dr. Michelle will assess the medical history of the child, the expected duration of the procedure, and the child's comfort level before recommending a method of sedation.
Nitrous oxide
Dr. Michelle may recommend nitrous oxide (or "laughing gas") for children who demonstrate particular signs of nervousness or anxiety. Laughing gas is delivered via a nose mask, Laughing gas relaxes children quickly, and can produce happy, euphoric behavior. It is also quick acting, painless to deliver, and wears off within a matter of minutes.
Intravenous Sedation (IV sedation) or General Anesthesia
IV sedation reduces consciousness, pain, and anxiety while maintaining patient cooperation. General anesthesia (deep sleep) removes memory of the event. IV sedation or general anesthesia may be recommended if:
The child needs extensive dental treatment or oral surgery
The child has a condition limiting cooperation or their ability to follow instructions
Treatment cannot otherwise be performed safely
Call (650) 32-BYTES or email us to schedule your
toddler or child's dental checkup.
Little Bytes Pediatric Dentistry