Meet The Little Bytes Pediatric Dentistry Team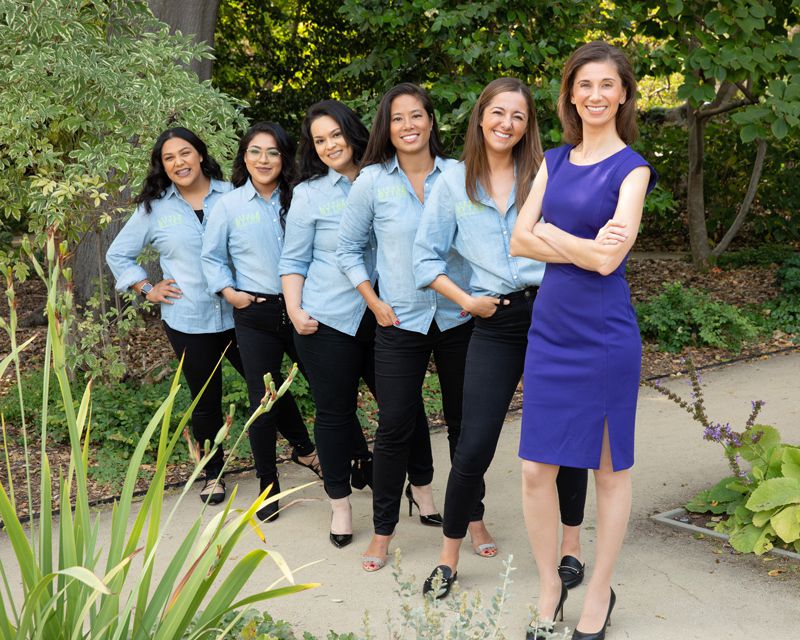 ---
NICOLE HAGHPANAH, OFFICE COORDINATOR & SOCIAL MEDIA SPECIALIST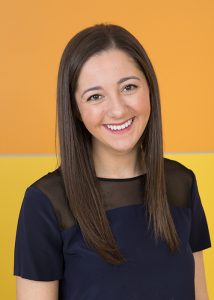 At Little Bytes, We pride ourselves on transparency and encourage patient engagement every step of the way. Our mission is to foster positive relationships to help our patients achieve a lifetime of healthy BYTES!
Originally from Newtown, CT, I studied Environmental Sciences and French Language at the University of Connecticut (Go Huskies) and I just finished my masters in Environmental Science and Policy from Columbia University! Upon graduating, I moved to the Bay Area to help my sister (and best friend), Dr. Michelle, build her first dental practice! While spending every waking moment with my sister has its perks, I also enjoy traveling, eating pizza and musical theatre. En plus, je parle Français! Faites le moi savoir si vous avez des questions!
---
KIMBERLY ESQUIVEL, REGISTERED DENTAL ASSISTANT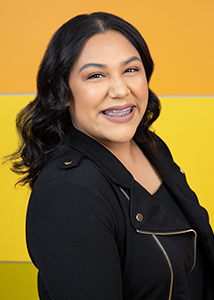 It's my responsibility to anticipate the needs of Dr. Michelle and to ensure our patients are receiving the highest quality care. We aim to make your child feel comfortable and at ease during their appointment so that each patient can be treated efficiently and in a timely manner. For me, the most rewarding part of my job has been helping our patients overcome their fears and seeing them get excited to come back to our office!
Originally from Pico Rivera, California, although I moved to the Bay Area when I was 17, I knew I wanted to be a dental assistant way before that! I attended San Jose City College where I received my Dental Assisting Certificate and later became certified. My hope is to further my education and career in dental assisting so that I can continue to provide the best care to our patients. When I'm not assisting Dr. Michelle, I enjoy shopping, make-up and spending quality time with my friends and family. ¡Tambien hablo español! Por favor dime si tienes preguntas.
---
JING WANG, OFFICE COORDINATOR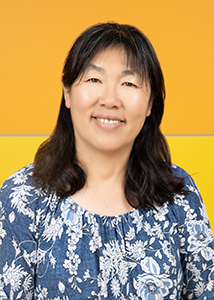 Our highly trained staff works diligently to create a welcoming and safe environment for all of our patients here at Little Bytes. As the office coordinator it's my responsibility to ensure all office protocols and procedures are streamlined! I'm a helping hand around the office so we can provide your child with the utmost attention and care.

From Shenyang, China to the Bay Area, I've been living here in California since 2001. I love working at Little Bytes, my favorite part about working here is seeing all the children's smiling faces when they pick their prizes at the end of each visit! My favorite color is Red and my favorite Disney princess is Sleeping Beauty. 我说中文! 如果你有什么问题请跟我说.
---
CINTHIA MEDINA ESQUIVEL, TREATMENT AND SCHEDULING COORDINATOR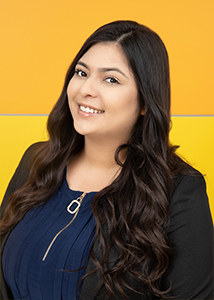 As your Treatment Coordinator, I am here to assist in the treatment planning process and help schedule and maintain your dental appointments. As a courtesy to you, I verify your eligibility and benefits to make sure your in-network plan is active before every visit!  At Little Bytes, we understand how busy schedules can be, whether it's an e-mail or a quick text reminder, we strive to make your overall dental experience as seamless as can be!

Originally from Mexico, I moved to San Jose CA when I was 1 year old. As someone who genuinely enjoys helping others, I find working with children to be the best part of my job! Seeing them run to the front after every appointment with a smile and a "sticky hand" never gets old!  In my spare time, I like playing tetherball, eating lasagna and watching football with my family! My favorite movies are Little Mermaid, Madagascar and The Swan Princess. ¡Tambien hablo español! Por favor dime si tienes preguntas.
---
MALINA BOURBON, REGISTERED DENTAL ASSISTANT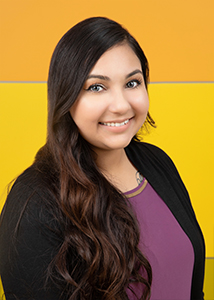 It's also my responsibility to anticipate the needs of Dr. Michelle at all times! From prepping your trays to taking some really cool pictures of your teeth, my goal is to ensure your each and every visit is as comfortable and as streamlined as possible. Working with kids is my favorite part of the job because I love that no single day at work is ever really the same!
Born and raised in San Jose, the Bay Area is what I know and love! When I'm not helping Dr. Michelle, I am playing with my rambunctious three-year-old son! Together, we love spending our weekends taking day trips around the Bay. Preferably to places with rides, animals, piers or beaches!
To Learn More About Little Bytes Pediatric Dentistry Palo Alto Or To Schedule An Appointment To Meet Dr. Michelle, Her Team and to Tour Their Office Call Today (650) 322-9837.