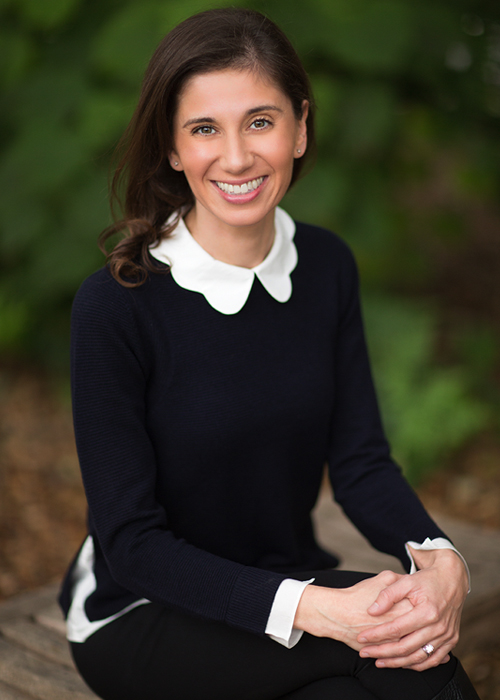 About Little Bytes Pediatric Dentistry, Palo Alto
Meet Palo Alto Pediatric Dentist, Dr. Michelle Haghpanah
Dr. Michelle is a Board Certified Pediatric Dentist and lives in Palo Alto with her husband, a Bay Area native, and three children.  They also have a very energetic dachshund. You can often find them at the Magical Bridge or Mitchell Park Library. If you see them, say hello!
Dr. Michelle's interest in pediatric dentistry comes from her strong belief in prevention and desire to help others. Dr. Michelle double majored in biology and computer science at Fairfield University and obtained her Master of Public Health at Yale University. Dr. Michelle went on to complete her dental degree at New York University. Given her love for children and desire to promote prevention, Dr. Michelle completed her pediatric dental residency at The Mount Sinai Medical Center where she was chief resident. Dr. Michelle is an Associate Professor at the University of the Pacific and has privileges at both Lucile Packard Children's and Stanford Hospitals.
Dr. Michelle's favorite color is blue and her favorite cartoon character is Peppa Pig. In her free time, Dr. Michelle enjoys spending time with her family, hiking, and community service. Dr. Michelle participates in medical/dental outreaches locally and internationally such as the dental mission she was on in Guatemala. Dr. Michelle believes in building a dental home from an early age. She looks forward to working as a team to help teach and promote oral health.
Education:
Mount Sinai Hospital, Pediatric Dental Residency, Chief Resident, 2012
Mount Sinai Hospital, General Practice Residency, 2010
New York University, College of Dentistry, D.D.S., 2009
Yale University, School of Epidemiology and Public Health, M.P.H., 2004
Fairfield University, B.S. Biology and B.S. Computer Science, 2002