Healthy Start is an all-natural, non-pharmaceutical, and non-surgical treatment option rendered exclusively by dentists specially trained in myofunctional therapy. The Healthy Start System is a series of uniquely designed oral appliances that children can wear for either a few hours a day and / or during the night while they sleep. These soft, comfortable Healthy Start appliances, offered exclusively in our Palo Alto, CA dental office, have been specifically designed to promote the proper growth and development of the jaw and airway to optimize airflow and improve proper nasal breathing, while straightening your child's teeth.  At the end of their treatment, patients often see a wide range of improvements in their overall health and wellbeing, including relief from many of symptoms of Sleep Disordered Breathing and habits such as tongue thrust swallow, thumb or digit sucking.
WHY CHOOSE HEALTHY START?
The oral appliances resemble a sports mouth guard and are made from BPA-free, FDA-approved, medical-grade materials that rest comfortably in the mouth when worn. Healthy Start is all-natural, safe and effective.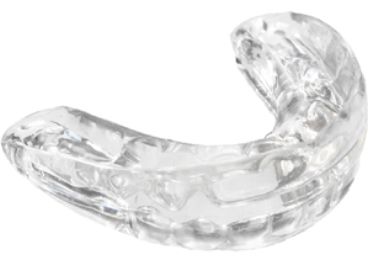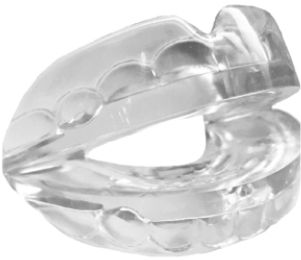 Healthy Start helps to address the root cause of Sleep Disordered Breathing (SDB). The appliances work to expand and develop the airway in children. Compromised or constricted airways have been linked to SDB. When children can breathe properly, they can begin to learn, grow, and flourish into their true potential.
Sleep Disordered Breathing Questionnaire for Children